Superfast USB 3.0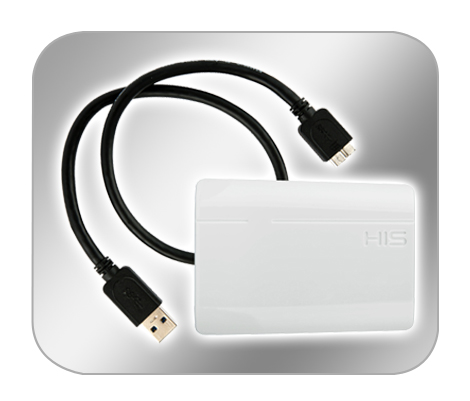 Support USB 3.0 & 2.0
USB 3.0 has transmission speed of up to 5 Gbit/s, significantly reduces the time required for data transmission while at the same time reduces power consumption. Being 10 times faster than USB 2.0, HIS Multi-View+Sound overcomes limited bandwidth for displaying on larger screen exists on USB2.0 interface. USB 3.0 is backward compatible with USB 2.0 so your old device will be able to communicate with the device without worries.
See More, Enjoy More!
The HIS Multi-View+Sound supports 27" LCD monitor and any large size TV up to 80" feature with 16:9 ratio in amazing 2048 by 1152 resolution, up-scaling your computer into a multimedia center with the biggest display!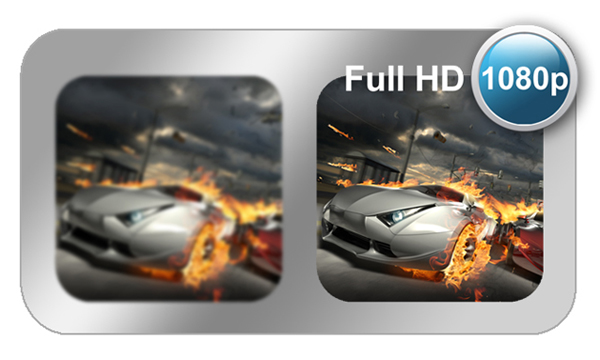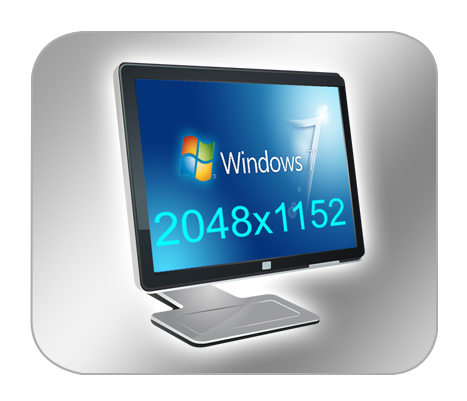 Maximum Resolution: 2048x1152
Enjoy HD Beauty
With Full HD 1080p support & HDMI Output, the device delivers high quality HDMI 1920X1080 graphics PLUS sound, enabling seamless full-screen video playback over USB. See HD, hear HD and feel HD - Enjoy the beautiful and crystal clear sound beyond the superb graphics now!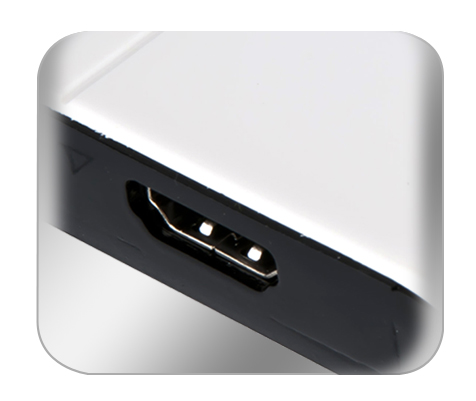 HDMI Output
Enjoy Copy Protected Movies
HIS Multi-View+Sound is HDCP complaint, enabling users to play copy-protected content, such as commercial DVD movies through the adapter.
Game Better and Faster
The HIS Multi-View+Sound is also capable to turn your computer into an enthusiastic gaming machine, allowing users enjoy the latest 3D games with enhanced graphics and effects.

Game Better
Having Direct X 10 & 11 game support, HIS Multi-View+Sound is in line with the latest 3D games.

Game Faster
Gamers will be pleased with the ability to achieve up to 60 FPS in various games to enjoy the maximum realism!

Sounds Better
Supports both 2.1 and 5.1 channel audio, heightening the sense of reality!
View More, Work Better
When connecting a second display suddenly becomes ridiculously easy with HIS Multi-View+Sound, having one dedicated screen just for twitter or facebook and a second for outlook is not a dream anymore. Simply connect any PC or notebook with USB 3.0/2.0 to an external monitor anytime and your notebook becomes a dual display workstation!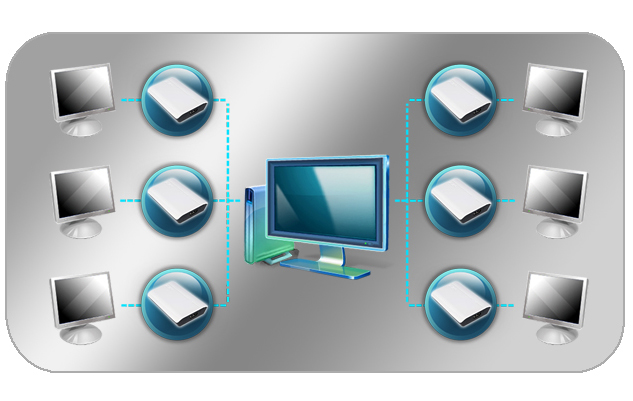 HIS Multi-View+Sound allows you connect up to 6 monitors, making it the ideal solution for all those who rely on having several applications visible simultaneously for extra productivity. Multi-tasking just got a lot simpler!

No matter you just want some extra screen area, watch HD movies with your computer or being an enthusiastic gamer, HIS Multi-View+Sound is your perfect companion.
Product Features
USB 3.0 Support: 10 times faster than 2.0
Backward Compatible with USB 2.0: User-friendly for all USB laptop or desktop
Support up to 6 Additional Displays: Enabling multi-tasking and increasing productivity
Full HD 1080p & HDMI Output: High quality image & sound, full-screen video playback
HDCP Compliant: Play copy-protected content commercial DVD
DirectX 10 & DirectX 11 Game Support: Allows latest 3D games to be played
Suggested monitor with 2048x1152 resolution support
Acer B273HU
Samsung 2342BWX
Dell SP2309W
Samsung 2343BWX
HIS Products Advantage
HIS delivers Faster, Cooler, Quieter plus the best quality product!
Professional customer service and technical support
What's in the box
Multi-View+Sound Adapter
USB Cable
Install CD
Quick Installation Guide